Greetings From The Mayor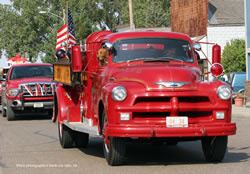 It gives me great pleasure to welcome you to our website. Medicine Lake is a wonderful place, filled with beautiful scenery, clear skies, warm and friendly people, and unlimited opportunities for recreation and living.
The Town of Medicine Lake is the center of prime hunting territory for upland birds, waterfowl, as well as white tailed deer. Other outdoor activities include canoeing, fishing, bird watching, and just plain relaxing.
Our area is filled with a long and rich history. Medicine Lake is just 30 miles from the beautiful Missouri River, the byway for Lewis and Clark as well as the home of historic Fort Union trading post. Sitting Bull and his last band of Lakota people walked through Medicine Lake on their way to surrender at Fort Buford, North Dakota. In the early 1900's, homesteaders flocked to Medicine Lake and the surrounding area and established farms and ranches. From these hardy souls sprung the roots of the Town of Medicine Lake.  All of this and more are awaiting your exploration and interest.
If you need more information about Medicine Lake, or need questions answered, please contact one of the links in this site, or myself. We will do everything possible to make your visit here a rewarding, fun, and pleasant experience.
Here's to Medicine Lake!
- Mayor Tim Hutslar